Be Healthy Initiative | Community Health Ambassador Certification
By becoming a Be Healthy Ambassador, you are taking an important first step to improve the health of your community.
This new program, taught by BARBICIDE®'s Director of Education Leslie Roste, BSN RN will provide important information about health and illness such as:
Preventative healthcare (healthy numbers, screenings)
Common illnesses (diabetes, hypertension, asthma)
Maintaining a healthy lifestyle (diet, sleep, stress, exercise)
As an ambassador, you will use your leadership role in the community to ensure that correct information about health and illness is utilized and shared.
Anytime you can use your powerful relationship of trust armed with accurate information, you have the opportunity to influence the health of your community!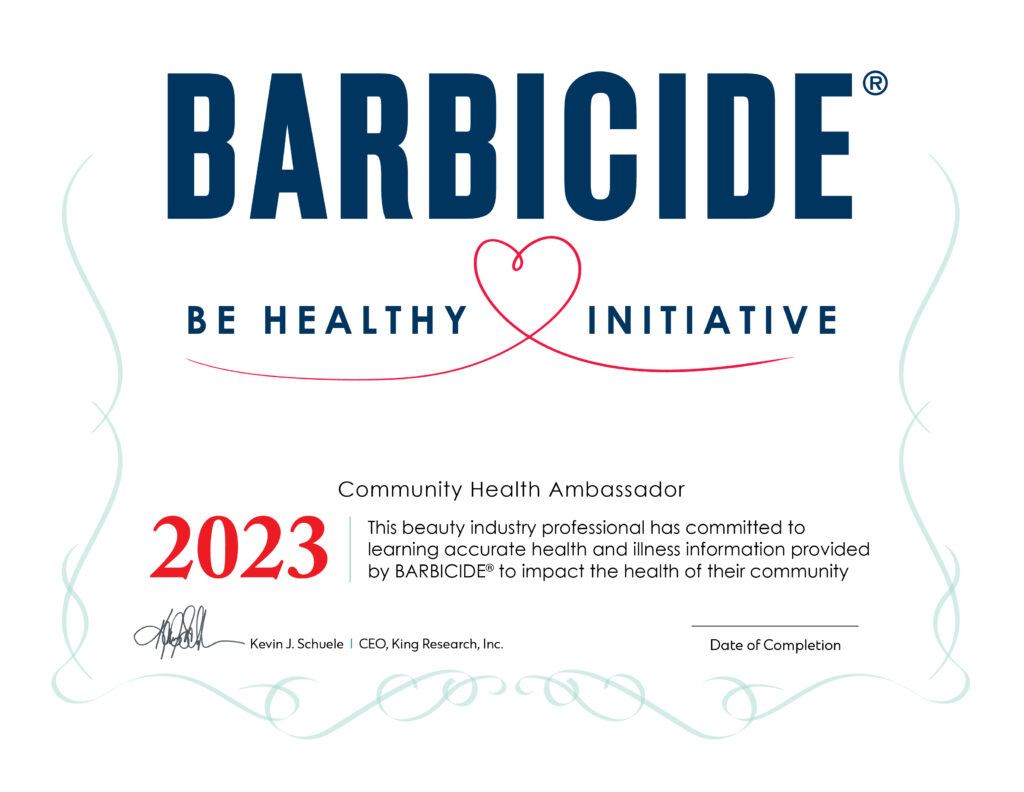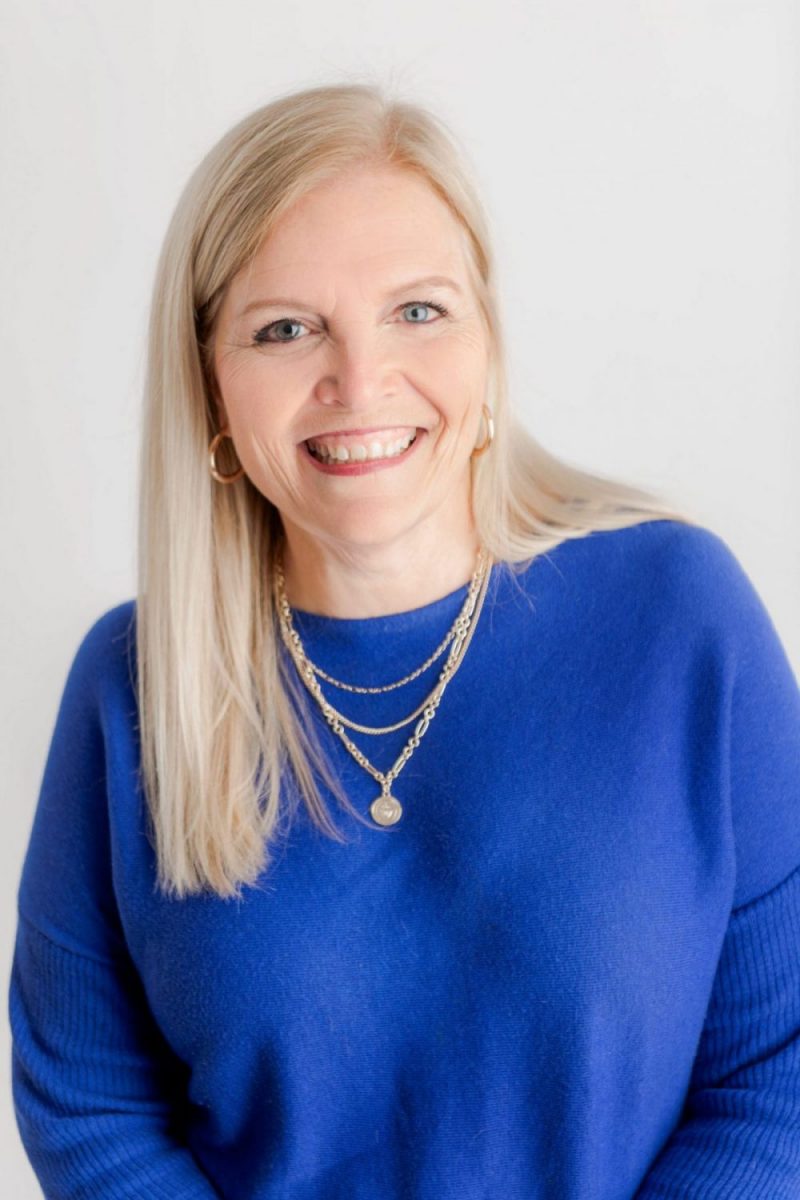 Leslie Roste, BSN, RN
BARBICIDE® National Director of Education & Industry Relations
Leslie Roste, RN, BSN graduated from the University of Kansas, where she studied Nursing and Microbiology. After leaving nursing, she began working in the professional beauty industry as a subject matter expert on infection control and public safety. She has written many articles and spoken to audiences large and small on infection control and chemical safety in the work environment and specializes in the salon and barber industry. She is very involved in the current discussion on occupational licensing as it relates to health & public safety in the professional beauty industry.
Leslie is currently employed by King Research as their National Director of Industry Relations & Education. Leslie has worked with cosmetology boards in over 30 states on revision of infection control rules and required curriculums consistent with current science and occupational trends. She writes science content for Pivot Point textbooks and recently worked with NIC to re-write their disinfection protocols.