Ask Leslie | Salon Safety by Leslie Roste, BSN, RN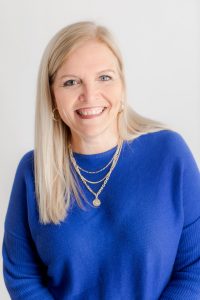 Leslie Roste, BSN, RN
BARBICIDE®'s National Director of Education & Industry Relations
Leslie Roste, RN, BSN graduated from the University of Kansas, where she studied Nursing and Microbiology. After leaving nursing, she began working in the professional beauty industry as a subject matter expert on infection control and public safety. She has written many articles and spoken to audiences large and small on infection control and chemical safety in the work environment and specializes in the salon and barber industry. She is very involved in the current discussion on occupational licensing as it relates to health & public safety in the professional beauty industry.
Leslie is currently employed by King Research as their National Director of Industry Relations & Education. Leslie has worked with cosmetology boards in over 30 states on revision of infection control rules and required curriculums consistent with current science and occupational trends. She writes science content for Pivot Point textbooks and recently worked with NIC to re-write their disinfection protocols.
Be Healthy Initiative | Become a Community Health Ambassador Having loyal clients is the first indication that you are good at your craft, but it is also an indication of how much they trust you with how they appear to the world.  In a society where how you look is of...
read more