BARBICIDE® RTU Spray is Here
KILLS COVID-19 IN 30 SECONDS!
BARBICIDE® RTU (Ready to Use)  is the most environmentally friendly alternative to standard aerosols in the professional beauty industry.
An EPA-registered bactericidal, fungicidal and virucidal to meet your disinfection needs.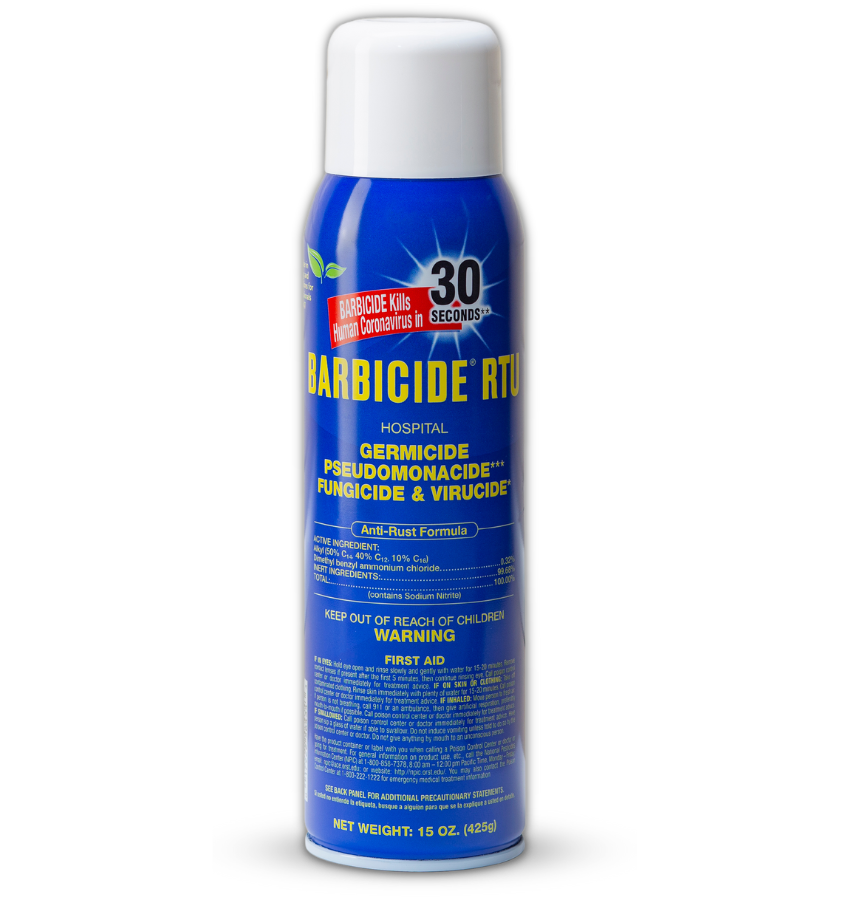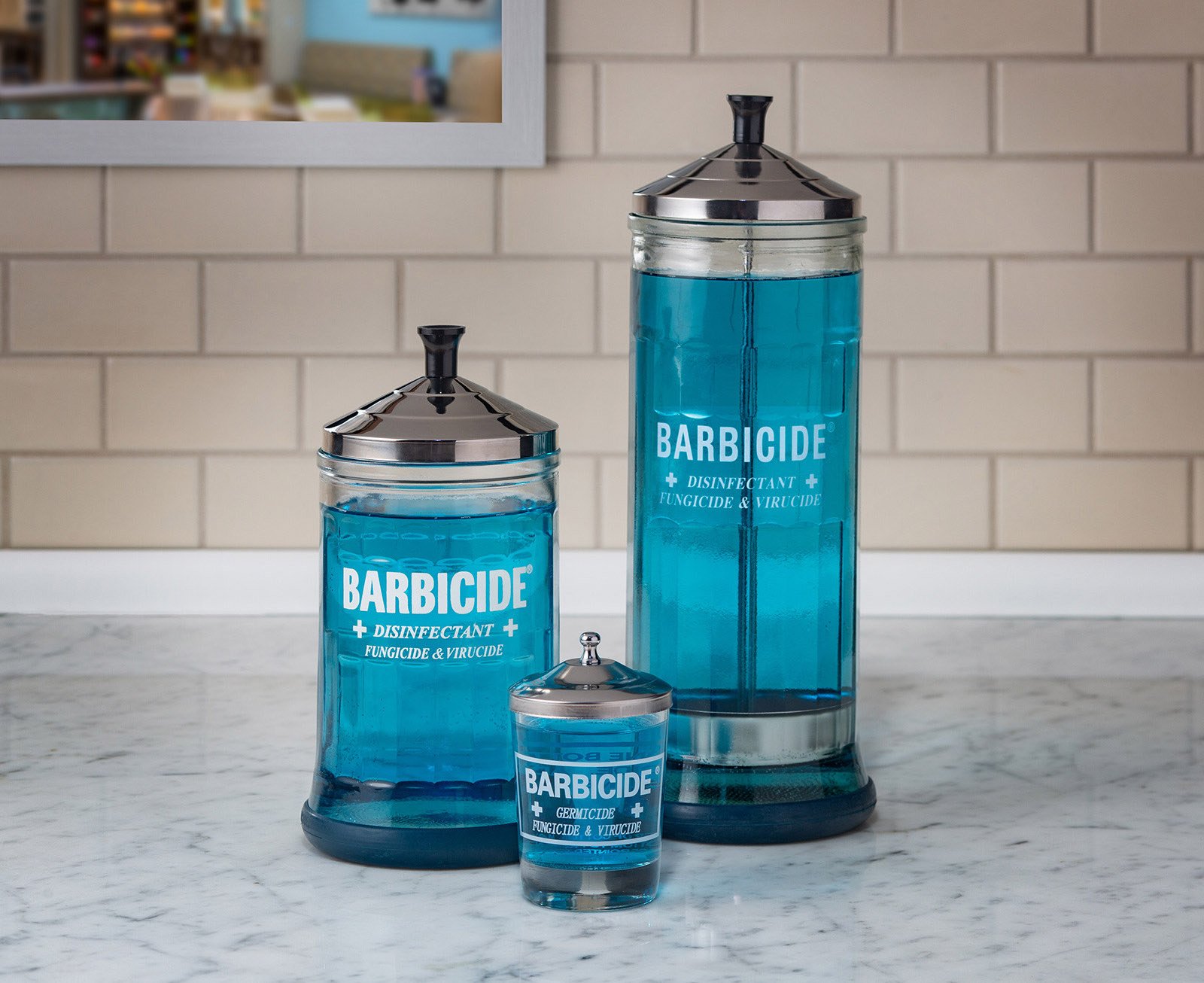 Discussing the importance of diversity and inclusion in the workplace.
Have you thought about starting your own professional beauty business? How do you even get started? What can you learn from others who have experienced success or failure? Click for more!
BARBICIDE® is perhaps the most iconic of all images in the professional beauty industry. It signifies a safe, clean environment for everything from a haircut to a pedicure.
All BARBICIDE® products are EPA Registered disinfectants, designed to meet the needs of state boards and assures consumer disinfection is an important part of your business.
Brenda Leckie, I have never known of a company with customer service like yours! Wow, I'm very impressed! That little, seemingly insignificant ring and the fact, that you don't sell them and mailed me one anyway means the absolutely the world to me! My existing one has torn, broken down chemically and has become very sticky leaving a residue. I am constantly having to take Goo Gone to get it off my counter! Thank you for my new rubber ring! I will never look at my sanitation jar or a bottle of Barbicide in the same way again!  ️

Deena R.

Barbicide is my go to product of choice. I have appreciated the education provided which serves as a relief to my clients as well as myself. As an esthetican planning on opening my own establishment this year, this will be so helpful to me!

Ashley W.

It was great to get free certifications from barbicide especially in the difficult times of this last year. We are very proud to display them in our salon and I think they make are customers feel even more confident in our salon. I have always used barbicide and will never use anything else. Thank you!

Sara-Jo
The Global Leader of Disinfection in the Professional Beauty Industry.
Get BARBICIDE® Certified or COVID-19 Certified here 
Become COVID-19 Certified Today
Complete the FREE Course that takes less than an hour earning you a portfolio-ready certificate showing your dedication to infection control in salons, spas, and barbershops.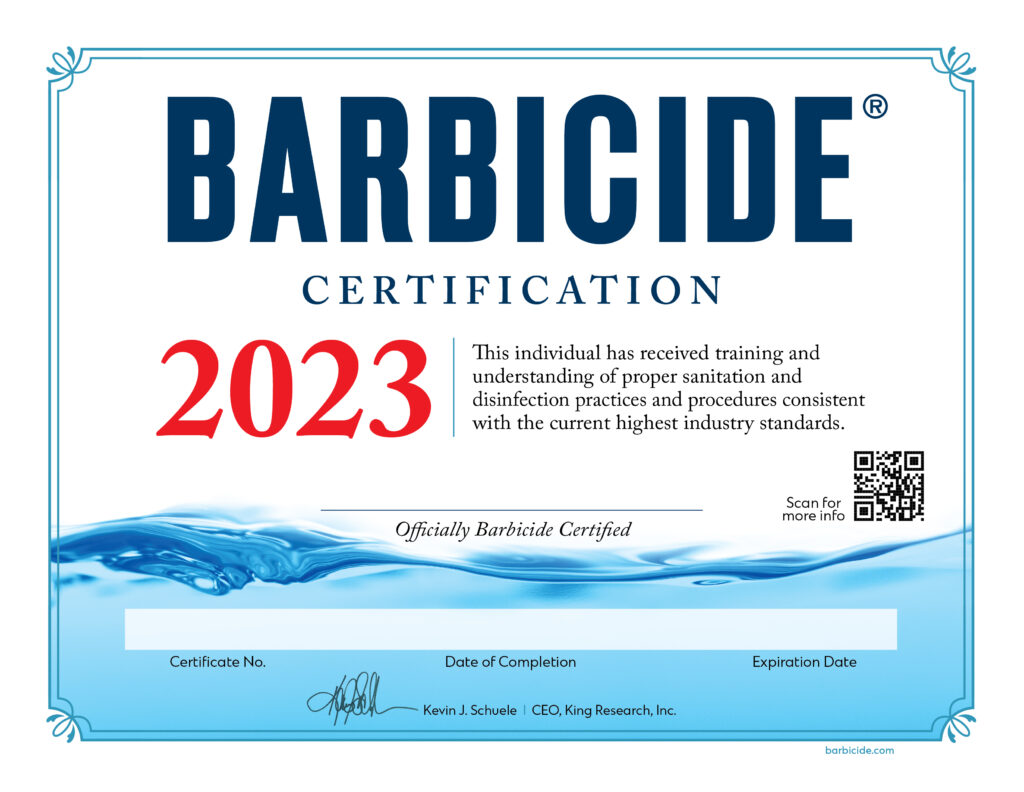 Q:  "What is the protocol for servicing a client that tested positive for covid-19? When can they...
read more
To help you keep your salon, barbershop or spa clean and disinfected, we offer a full line of products specifically designed for the unique needs of the industry professional.